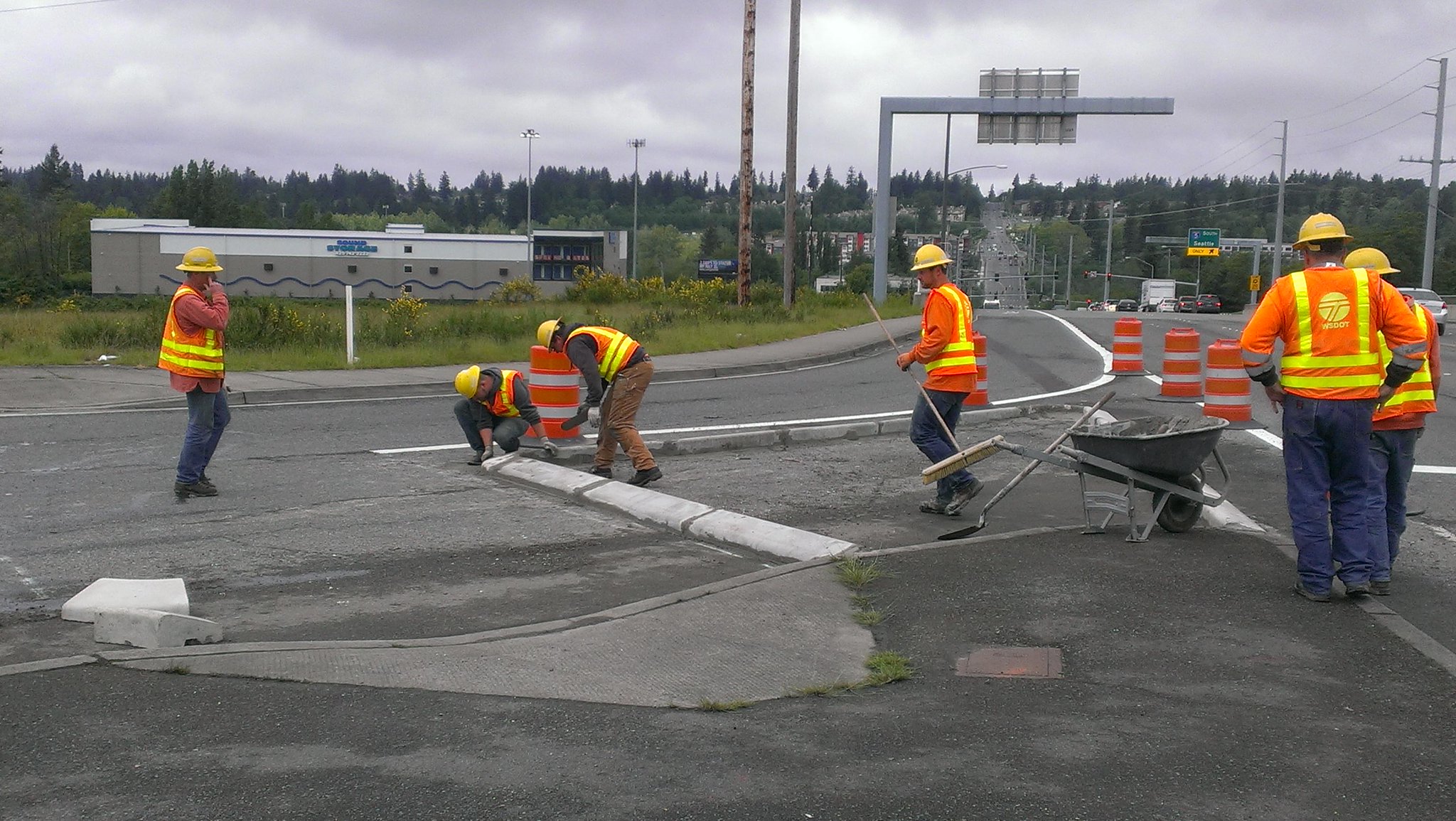 The Washington State Department of Transportation has begun work on a project that will reduce the number of ramp entrances on 164th Street Southwest and Interstate 5 in Lynnwood.
The project will simplify the merge from 164th Street to I-5 by reducing the number of lanes that can make the merge from two to one.
As it is now, 164th Street has two lanes in each direction that can turn onto the I-5 ramps. The far right lane goes directly onto the freeway ramp, and the lane next to it can either proceed through on 164th Street or turn onto the I-5 ramp as a HOV.
The project will improve safety at the crosswalks by extending a pedestrian island that will essentially block I-5 ramp access from the lane that allows HOVs to turn onto the I-5 ramp. The remaining far right lane will be the only one where drivers can merge onto the freeway, simplifying things for pedestrians. The HOV lane will open to vehicles after the crosswalk. The department will be adjusting signage so drivers are aware of the change.
This is the first of two parts of this project. In the future, the department will also add pavement markings to make it a marked crosswalk and extend the islands even more. To further grab drivers' attention, there will be a flashing warning beacon on signs that a pedestrian can activate by pushing a button at either side of the crossing.
Even with these changes, it's important that pedestrians wait for a safe opening in traffic or for vehicles to clearly yield before stepping into the crosswalk.
– Story courtesy of Washington State Department of Transportation