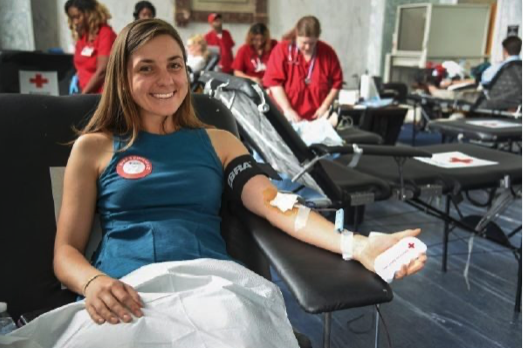 The Washington State Department of Health and Northwest Blood Coalition urge people to donate blood now to avoid a summer blood shortage. Bloodworks Northwest and Vitalant characterize the summer months as the "100 Deadliest Days." Between Memorial Day and Labor Day, demand for blood remains constant, transfusion needs increase, but donations go down.  
Despite updated donor eligibility guidelines that allow more people to donate blood, nationwide the American Red Cross has seen a shortfall of about 25,000 blood donations during the first two months of summer. With fewer donations, the Red Cross's Pacific Northwest Region does not expect to meet patient need targets this month. Smoke and unhealthy air conditions canceled several blood drives, making matters even worse. 
"Our collections are certainly in a situation you would call precarious," said Curt Bailey, Bloodworks Northwest president and CEO. "We need to continue to share the message that the summer months are a very critical time."
Fewer donations make it difficult to keep hospital shelves stocked with lifesaving blood products. Trauma patients, transplant recipients, and those undergoing cancer treatment depend on the generosity of blood donors.
"As we approach the Labor Day holiday, eligible donors are encouraged to visit their blood centers and help stabilize our blood inventory this summer," said Angel Montes, American Red Cross Northwest Region regional donor services executive. "Please make an appointment to give to ensure blood is available for patients in need."