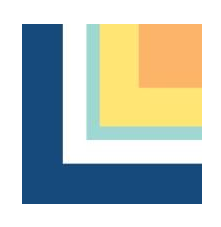 The Lynnwood City Council approved a plan during its Jan. 23 business meeitng to hire five police officers and finished edits on the city's 2023 legislative priorities. The council also continued to hear from the public  regarding an outpatient methadone clinic planned for 2322 196th St. S.W. 
Public testimony regarding the clinic – which will open Jan. 30 now that it has received a Washington State Department of Health license – began more than three weeks ago. The facility has faced heavy criticism for its location adjacent to a Little League field and the Alderwood Boys and Girls Club.
But unlike past council meetings, comments before the council Jan 23 were equally divided between people for and against the opioid treatment facility.
Chris Clow, a local father, asked the council not to give in to emotional arguments. "There seems to be a generalized and simplistic attitude from those who oppose the center that paints people who are willfully seeking out treatment to improve their lives and limit their usage of dangerous narcotics [as] criminals and vandals whose mere existence supposedly threatens the safety of children," Clow said. He also cited a 2016 study that studied the levels of crime near methadone treatment centers, concluding that fewer crimes occur near the treatment facilities than near liquor stores. 
Julie Anderson, a local landlord and former educator, voiced her opposition to the clinic. "Clearly with this clinic, it's a choice between this corporation and the safety of children. Nobody can deny that this is going to increase crime in the area," Anderson said. "The bodies are stacking like cordwood. It's not just about this one methadone clinic. The whole opioid epidemic is just not being dealt with… This treatment center isn't going to prevent that. It's a drop in the bucket."
The council unanimously approved a plan from the Lynnwood Police Department to accept $625,000 of a $1.25 million grant that would allow them to hire five additional police officers. The department will begin recruiting but the positions are expected to take at least a few months to fill. They also rescheduled a request to amend the salary schedule to reflect job code changes. 
The council and city attorney also engaged in a lengthy discussion about Councilmember Josh Binda's use of Lynnwood City Hall to film a video about his paid speaking engagements with local schools. The issue was sent to the Lynnwood Board of Ethics, which will investigate the allegations that Binda violated the Lynnwood Municipal Code.
In other business, the council – in response to changes requested by councilmembers during their Jan. 17 work session – agreed on a draft version of Lynnwood's 2023 state legislative priorities, pending some language changes. 
And the council approved all four committee and board appointees interviewed during its Jan. 17 work session. Abby Karpowitz and Caroline Judd-Herzfeldt were appointed to the Human Services Commission while Thomas Krause and Hasti Afkham were appointed to the Parks and Recreation Board. All appointments were unanimous except Caroline Judd-Herzfeldt, who was approved by all councilmembers except Jim Smith and Patrick Decker.
Mayor Christine Frizzell acknowledged and thanked volunteers who participated in MLK Day of Service at Scriber Lake Park and Gold Park. Councilmembers reminded the public that no meeting would take place on Jan. 30 since it falls on the fifth Monday. The council also canceled its Feb. 15 work session because most councilmembers would be attending the Association of Washington Cities city action days in Olympia, so no quorum would be present.
— By Jasmine Contreras-Lewis