Community Transit has released images of the suspect accused of assaulting a man on Edmonds Community College campus early Wednesday morning.
According to the Lynnwood Police Department, the male suspect was accused of following a 50-year-old man off the bus when it stopped at Edmonds CC campus. The victim said he was walking toward the campus buildings when the suspect approached him from behind and began hitting him. The victim said the suspect previously argued with the bus driver.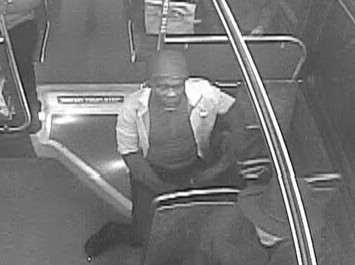 The suspect is described as black man in his 30s or 40s, between 5-foot-10 and 6-feet tall. The suspect was reported to have been wearing an orange construction vest and a hard hat. Police had probable cause for charging the suspect with fourth-degree assault, said Commander Sean Doty.
Anyone with additional information about this incident or information about the assailant can contact the Lynnwood Police Department at 425-407-3999 contact Edmonds Community College Campus Security at 425-754-0154. The LPD case number is 2019-00040858.