The Lynnwood City Council at its July 17 work session discussed the use of its remaining American Rescue Plan Act (ARPA) funds and learned about zoning restrictions. 
Four local nonprofits requested funds including Clothes for Kids, Evergreen Recovery, Heroes' Cafe and the Center for Human Services. 
Council President Shannon Sessions began by stating that Lynnwood did not have enough remaining from its initial $10.9 million to fund every proposal, so the council should consider options such as granting partial funding.
Clothes for Kids Executive Director Joan Morrison presented the organization's request for $75,000. She explained that Clothes for Kids allows thousands of low-income students to visit the Lynnwood-based location with their families and pick out a free school wardrobe, along with a book and stuffed animal. The store offers a retail environment that allows kids to experience shopping and choosing their own clothes. With a projected 1,500 Lynnwood youths expected to receive wardrobes, the program requests $58,500.  
Additionally, Clothes for Kids is launching a job readiness/interpreter program to communicate with non-English-speaking clients, for which it requested $16,500. 
Evergreen Recovery Center asked for $252,720. Medical Director Eileen Newton said that Evergreen Recovery in Lynnwood has 16 detox beds, some of which go unfilled due to staffing shortages. The recovery center has the following goals: to consistently fill the 16 beds available, to pay dedicated nurses to work three 12-hour shifts per week rather than contract nurses who have no experience working with addiction issues, and to help Medicaid patients obtain detoxification and support them getting into a rehabilitation facility. The annual competitive salary for one registered nurse is $140,400 and is $112,320 for one licensed practical nurse.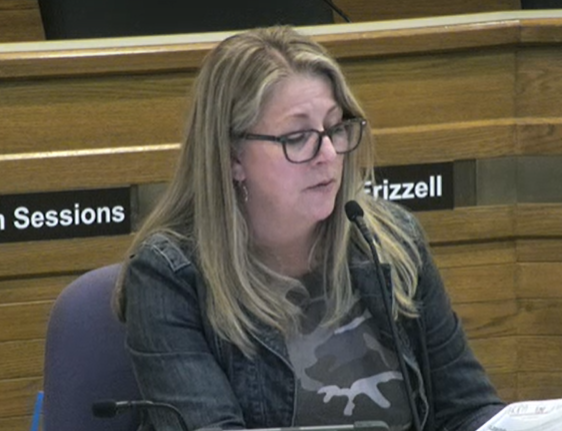 Session presented Heroes' Cafe's request for $10,000. She stated that the cafe would use the funds for food, hotel costs, sanitation supplies for homeless veterans and other items. The cafe was previously allocated $5,000, though it was noted that it has been a challenge for them to get the money due to new tracking requirements for ARPA funds..
Similar to a request in April, the Center for Human Services asked for $219,623 for mental health staffing in Lynnwood schools, saying that students in particular were negatively impacted by the pandemic. A $15 million shortfall meant that the Edmonds School District was no longer able to afford the mental health support it had provided, so the CHC asked Lynnwood to support its local students by providing two full-time floating master-level clinicians. 
While Councilmember George Hurst was asked to supply some details on the CHC request, there was no presentation given.
CHC asked for two years' worth of salaries for a part-time case manager and two therapists who would primarily cover Meadowdale Elementary, Middle and High schools. The decision to focus on the Meadowdale area was due to a reported higher need. The therapists would also spend two days per week at other Lynnwood schools. 
Later, Community Planning Manager Karl Algren taught a lesson on the basics of zoning and planning. The goal was to provide more context to his update on essential public facilities, which lasted about an hour and a half. 
In his presentation, Almgren went over Lynnwood and the state's zoning laws. The Growth Management Act of 1990 allowed cities to plan their own growth in order to address uncoordinated development and urban sprawl. Algren later discussed specific zones and how planning in those areas would be affected by recently passed state housing legislation. The legislation prohibits cities from blocking certain types of multifamily housing, allowing developers to construct duplexes and fourplexes in places where only single-family homes were permitted previously.
Almgren also reviewed documents that the Lynnwood Department of Development & Business Services must complete so that Lynnwood can continue to plan portions of the city. 
Almgren also discussed the location of substance abuse facilities in the city. In April, councilmembers placed a six-month moratorium on accepting applications for substance abuse clinics using an emergency ordinance. The council action came after the department received an application for a new clinic following vocal opposition to an opioid treatment facility that opened in January.
Officials said it was a temporary measure that would give the city time to develop new laws to manage such facilities in Lynnwood. In a separate email conversation with Lynnwood Today, Almgren stated that this process is on track to be completed prior to the end of the moratorium in September. When the moratorium expires on Oct. 16, Lynnwood must comply with the new legislation or extend the moratorium.
New state legislation, ESB 5536, added opioid treatment centers to a list of essential public facilities, which cities cannot prevent from opening within their boundaries. Essential public facilities — such as schools, waste management centers and airports –can't be treated differently from one another. Almgren stated that cities do have options to manage essential public facilities, but they must be consistent. 
Councilmember Jim Smith had asked during the meeting if the facilities could all be placed in a specific area, but Almgren stated they could not be. 
"Lynnwood cannot confine all essential public facilities into one specific area because currently the city has essential public facilities throughout numerous locations in the city including regional transit stations, schools, the Community Justice Center, as well as the future West Alderwood Station," Almgren clarified. 
During council comments, Councilmember Patrick Decker requested an investigation into the Lynnwood Public Facilities District (PFD) board for its removal of city-appointed board member Vivian Dong. On July 11, the District asked Dong to resign because of her activity in promoting a protest planned by Sovereign Women Speak. Dong refused to step down and received a vote of no confidence from the other PFD board members. District board officials stated that the protest cost them approximately $10,000-$12,500 in lost revenues and costs for protest management, while local businesses suffered an estimated $35,000 revenue loss.
The demonstration was organized in response to a federal court ruling that Olympus Spa – a tenant of the District — had discriminated against a protected class through its "biological women"-only policy. Under this policy, the spa prohibited access to men and transgender women who had not undergone transitional surgery. 
The District stated that while Dong was aware that Olympus Spa owner Sun Lee did not want the protest to occur, she continued to create signage and promote the protest. The District said that Dong's actions violated their code of conduct due to the revenue lost by local businesses.
"Very disappointed in how the PFD managed the community gathering at Olympus Spa," Decker said. "We ask community members to get involved, participate, share their views. From where I'm sitting, the board thinks Vivian is not woke enough for them."
Councilmember Smith, who serves as the council liaison to the District board, did not mention the situation in his own comments. However, he did rejoin the conversation to state that the city council had the power to block this decision, just as it had the power to appoint Dong in the first place. 
The District has a mutually beneficial relationship with the City of Lynnwood but is not controlled by the city. Sessions said that city leadership was consulting with the city attorney to determine what actions the city could take. From there, council members may weigh in on the options.
Finally, the city interviewed Sue Phillips, candidate for a position on the Lynnwood Planning Commission. 
— By Jasmine Contreras Lewis