Events for Oct 26, 2019
Events Search and Views Navigation
All Day
The Puget Sound Festival of Bands will be at Everett Memorial Stadium on October 26th , 9:00 AM to 9:00 PM. 14 Bands (and counting) will perform and compete in four divisions. They will be adjudicated by nationally recognized judges. This is an interesting combination of competition, musicianship, the band director's vision and the music...
Find out more »
Ongoing
Become a Waste Warrior! Confused about what can and can't be recycled? Want to see less waste in your community? Join WSU Sustainable Community Steward's Outreach Program. LEARN: Receive 20-hours of "Master Recycler" level training, plus zero waste tips and other helpful "life hacks" EDUCATE: Share actionable steps that save money and the environment. Impress...
Find out more »
5:30 pm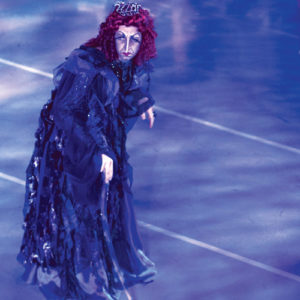 Please join us for a night of music, dancing, and costume fun for the annual Olympic Ballet Theatre Dinner & Auction! This year the celebration will be a Halloween-themed "Mad Masquerade," held at the Nile Country Club, 6601 244th St SW, Mountlake Terrace, starting at 5:30. The evening starts with cocktails and a silent auction,...
Find out more »
+ Export Events