Domestic and international travel is a wonderful way to explore new cultures and foods. Last year, I had the privilege of exploring Northern Spain and Portugal. It was my first international trip since November 2019. I wanted to explore new territory and part of the enjoyment for any trip is eating new foods. I can honestly say that there wasn't a meal that I did not enjoy, although by the end of the trip I had my fill of bacalao or salted cod!
Among the absolute favorite dishes while in this region were the vegetable soups that routinely started our meals. One was the Portuguese Sopa de Grão de Bico or Garlicky Spinach and Chickpea Soup. Chickpeas, also knows as garbanzo beans, are a rich source of vitamins, minerals and fiber so they offer a variety of health benefits such as aiding weight management, regulating blood sugar levels and improving digestion. This legume is also high in protein and makes a wonderful replacement for meat in vegetarian and vegan dishes. Whether you buy them dry or canned, they are also relatively inexpensive. I always have them in my pantry because I love to make hummus (chickpea spread).
The version I offer here is vegetarian if you make it with vegetable stock. You can make it vegan by eliminating the pecorino cheese. If you want to add meat to this soup, consider adding a Portuguese sausage like linguiça or a Spanish sausage like chorizo.
With a piece of hearty bread and a green salad, this soup makes a wonderful and healthy meal on a chilly day. Boa alimentação!
Garlicky Spinach and Chickpea Soup
Ingredients
Two 15-ounce cans chickpeas
Extra-virgin olive oil
1 large yellow onion, roughly chopped
4 or 5 large garlic cloves, minced
Kosher salt
1 teaspoon ground cumin
1 teaspoon ground coriander
¾ teaspoon sweet paprika
½ teaspoon crushed red pepper flakes
½ teaspoon freshly ground black pepper
4 cups vegetable stock or low-sodium chicken broth
2 cups (packed) fresh baby spinach (2 to 3 ounces)
½ cup roughly chopped fresh flat-leaf parsley
1 large lemon, cut in half
½ cup grated Pecorino Romano cheese
Directions
1. Drain the chickpeas, reserving ½ cup of their liquid.
2. In a large pot, heat 3 tablespoons of the olive oil over medium heat until shimmering. Add the onion and garlic and season with a big pinch of salt (about ½ teaspoon). Cook over medium heat, stirring regularly, until fragrant, about 5 minutes. Add the cumin, coriander, paprika, red pepper flakes and black pepper and cook, stirring regularly for about 30 seconds.
3. Add the chickpeas and stir to coat with the spices. Using a potato masher or the back of a sturdy fork, roughly mash the chickpeas (you're just looking to break some of them up).
4. Add the stock and the reserved chickpea liquid. Increase the heat and bring to a boil, then boil for 5 minutes. Reduce the heat to medium-low and partly cover the pot with the lid. Simmer the chickpeas for 30 minutes.
5. Turn the heat off. Stir in the spinach and parsley, and let the soup sit for one minute, until the spinach wilts. Squeeze half a lemon over the soup, stir and taste, adding more lemon juice to your taste.
6. Transfer the soup to bowls and top each bowl with a drizzle of olive oil and some grated Pecorino Romano cheese. Serve with crusty bread and a salad for a lovely meal.
—  By Deborah Binder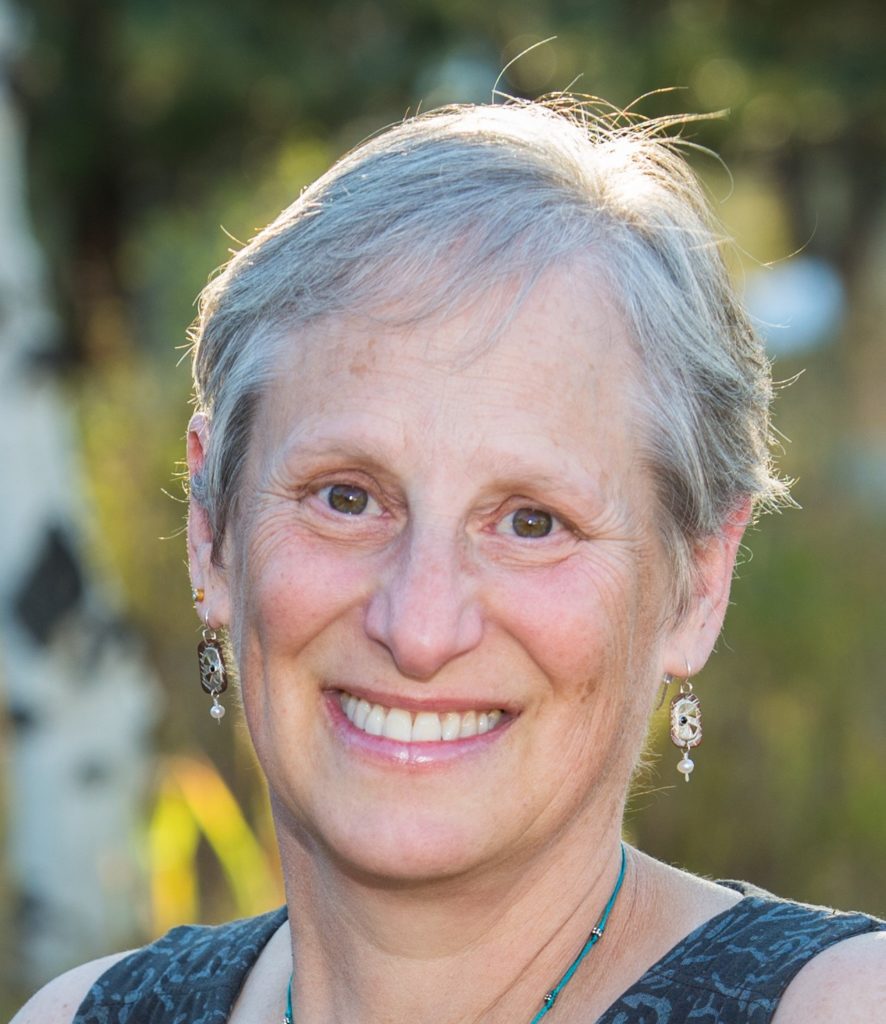 Deborah Binder lives in Edmonds with her family. She is "dancing with N.E.D." (no evidence of disease) after being diagnosed with ovarian cancer in 2009. She is a foodie who loves to cook from scratch and share her experiments with her family and friends. She attended culinary school on the East Coast and freelances around town for local chefs. Her current interest in food is learning to eat for health and wellness, while at the same time enjoying the pleasures of the table. As Julia Child once said, "Everything in moderation including butter." Deborah can be contacted at jaideborah@yahoo.com.