Summer is here and berries of all types abound. The strawberry season here in the PNW is coming to an end but raspberries are still in the Farmers' Market and blueberries are already turning blue! These muffins are quick to mix and can be made in a bowl with a wooden spoon instead of a mixer if you don't have one. Sour cream gives a mellow flavor, but you can substitute Greek yogurt if that's what you have on hand. The optional topping creates a nice crunch. I like to make this recipe with fresh berries, but if frozen is what is available then make sure that you toss the berries in flour before adding them. Feel free to double the recipe to make a batch of 12 muffins. These go FAST!
Blueberry Muffins
Ingredients
4 tablespoons unsalted butter
1 large egg
1 cup blueberries
1 tablespoon lemon zest
1 1/4 cup all purpose flour
1/2 teaspoon baking powder
1/4 teaspoon baking soda
1/4 teaspoon fine sea salt
1/3 cup full fat sour cream or Greek yogurt
1 teaspoon vanilla extract ( or 1/2 teaspoon almond if you prefer as it pairs nicely with blueberries)
1/2 cup granulated sugar
Optional Topping:
1 teaspoon granulated sugar and ground nutmeg or cinnamon
Instructions
Preheat oven to 375 degrees
1) Combine and beat the butter and sugar until creamy. Add the sour cream, lemon zest and vanilla and beat until smooth.
2) Combine flour, baking powder, baking soda and salt in a small bowl.
3) Add one half of the flour mixture (flour, baking powder, baking soda and salt) together with one half of the sour cream/butter mixture and beat just until it is fully incorporated. Repeat with the remaining flour and sour cream/butter mixture.
4) With a spatula, gently fold in the blueberries.
5) Spoon the batter into the cupcake liners, mounding it right up to the top . No need to smooth the tops. Sprinkle with sugar by pinching it between thumb and index finger and grate nutmeg lightly on top
6) Bake for 20 to 30 minutes at 375 degrees, or until they spring back when pressed lightly in the center and a wooden skewer inserted in the centers comes out clean.
7) Set the pan on a wire rack and cool the muffins for 10 minutes. Remove the muffins from the pan and set them on another wire rack to cool until warm or room temperature.
Store airtight: Room temperature, two days; refrigerated, five days; frozen, two months.
—  By Deborah Binder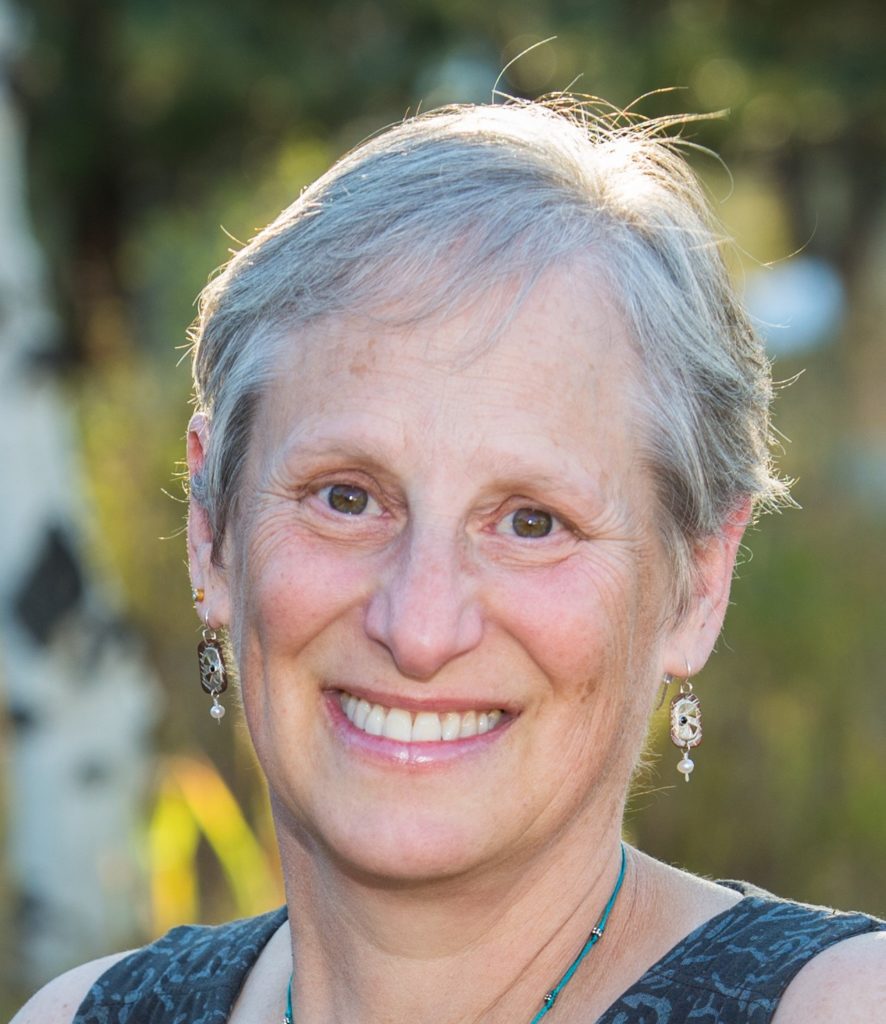 Deborah Binder lives in Edmonds with her family. She is "dancing with N.E.D." (no evidence of disease) after being diagnosed with ovarian cancer in 2009. She is a foodie who loves to cook from scratch and share her experiments with her family and friends. She attended culinary school on the East Coast and freelances around town for local chefs. Her current interest in food is learning to eat for health and wellness, while at the same time enjoying the pleasures of the table. As Julia Child once said, "Everything in moderation including butter." Deborah can be contacted at jaideborah@yahoo.com.