Sometimes when you have a craving, you'll stop at nothing to get what you want. Shelton Stile found his calling in that craving when he decided to start his own business in Lynnwood, South 2 West Boiled Peanuts. 
Boiled peanuts, a popular snack in the southern U.S. and around the globe, involves a specific preparation for the iconic legume that includes seasoning and cooking them for hours. Stile said his is the only business in Washington state that specializes in boiled peanuts. 
Stile lived in Florida for 20 years and made a brief stop in Arizona before moving to Kirkland about six years ago to accept a job offer from Microsoft.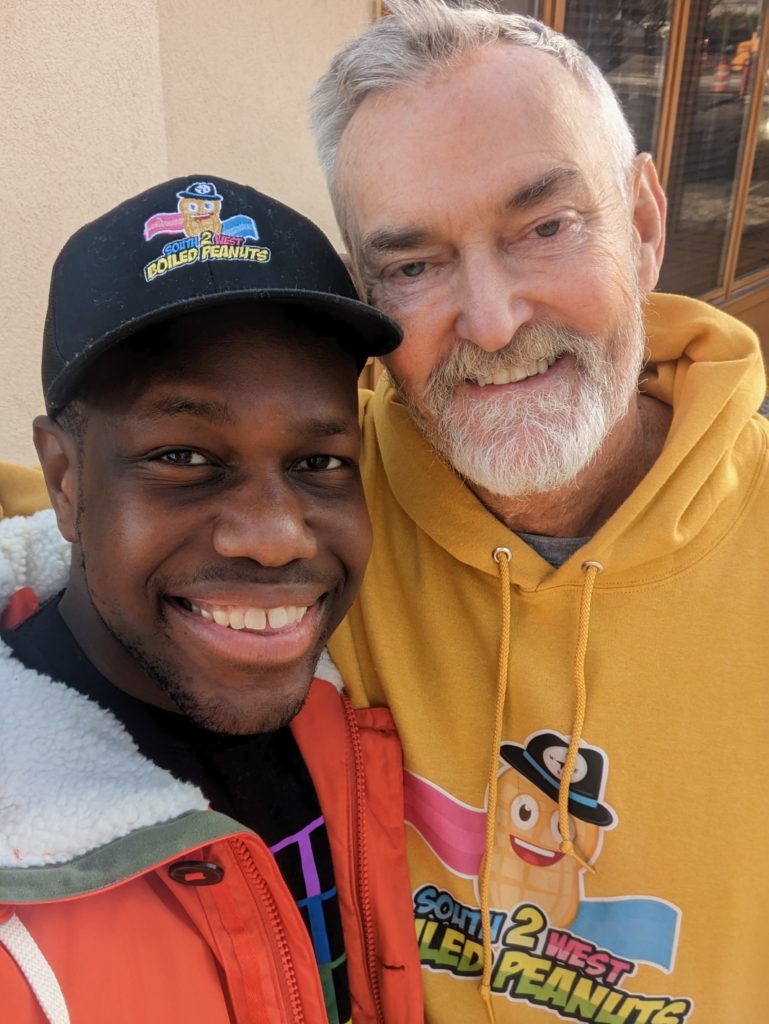 "It was so cool to come here not knowing a soul," Stile said, adding that he immediately liked the freedom and diversity of the area. Soon after, he found his business partner Daniel Lewis III – who later became his life partner– and the two started boiling those peanuts he'd been missing.
Apparently, everyone else missed them too as people driving by would pull a U-turn after seeing his signs, Stile said. Some compare the texture to edamame, but the flavors that Stile offers include Jevell Teriyaki, Stile Curry, Nick Golden Lemon Pepper, Channie Sweet Chili and Pa Pa Metro Ginger Garlic. The names are tributes to Stile's dearest family and friends. 
His personal favorite? Ramar Spicy.
Stile established South 2 West in 2018 and, with help from federal aid programs, weathered the pandemic. During that time, the street fairs and markets he used to attend were closed so he expanded his business online. Now he sells his boiled peanuts nationwide.
Stile can be found at the Kirkland Spud Fish & Chips, located at 9702 N.E. Juanita Dr., every Saturday from 11 a.m.- 5 p.m. Since local markets have opened up again, he hopes to offer peanuts at other Snohomish County locations in the upcoming year, including the Edmonds Museum Summer Market. 
South 2 West keeps a detailed schedule of market appearances on its website. 
–By Jasmine Contreras-Lewis