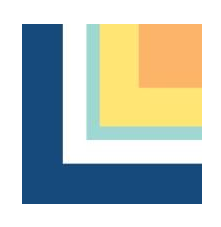 At its Feb. 27 business meeting, the Lynnwood City Council will consider two requests for American Rescue Plan Act (ARPA) funding and consider using the Lynnwood Event Center for public events held later in the year. 
The council is scheduled to vote on a request from the Lynnwood Parks, Recreation & Cultural Arts Department to use $388,432 of the City of Lynnwood's remaining ARPA funds to prevent graffiti and vandalism. At its previous meeting, the council heard a plan from Parks Maintenance and Operations Manager Eric Peterson that would hire two temporary staff to focus on graffiti coverup and prevention. The plan also includes purchasing new security systems for certain areas.
The council is also slated to hear a request from Council President Shannon Sessions to grant the Northwest Veterans Museum $5,000 – $10,000 in ARPA funds to recoup money lost while being closed during the pandemic.
After considering these grant requests, Parks, Recreation and Cultural Arts Director Sarah Olson is scheduled to recommend that the city use one and a half of its "city use" days to host events at the Lynnwood Event Center. Each calendar year, Lynnwood is allocated four days' worth of time at the center to host public events at no cost to the city. 
When occupying the building for a small period of time, the city has the flexibility to use a half day of its allowance instead of a full day. Mayor Christine Frizzell's 2023 State of the City Address on March  3 can be considered for a half-day's use of the center, something Olson is scheduled to recommend. 
She is also requesting that the city use a full day for a Day of the Dead celebration in October. 
The meeting will begin at 6 p.m. in the Lynnwood City Hall Council Chambers, 19100 44th Ave. W., Lynnwood. You can see the complete agenda here.
Visit lynnwoodwa.gov/Government/City-Council/City-Council-Meetings for information on streaming or joining the meeting live.