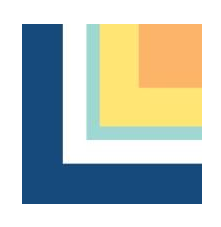 During its upcoming work session March 6, the Lynnwood City Council is scheduled to review future plans for Sound Transit's light rail's extension to Everett, evaluate a budget increase request from the upcoming Community Justice Center, share takeaways from a legislative conference and interview an arts commission applicant.
Sound Transit has been soliciting public input on the light rail extension since January, and the window to submit feedback will end March 10. While light rail is not expected to reach Everett until at least 2037, it will go through to a number of other stops on the way. Lynnwood Development and Business Services staff will brief the council on multiple options for its path to continue construction through Lynnwood. The decision will have a significant impact on nearby neighborhoods.
Regarding the Community Justice Center, Forma Construction was awarded a city contract in 2021 to construct the facility. The company submitted a request that requires approval from the council as it is over 10% higher than the amount  budgeted.
The council will also discuss its participation in the Association of Washington Cities' "City Action Days" Conference, an event in which city leadership meets with state legislators to advocate for their cities' interests. Mayor Christine Frizzell, Assistant City Administrator Julie Moore, Council President Shannon Sessions, Council Vice President Julieta Altamirano-Crosby and Councilmembers Shirley Sutton and Josh Binda are scheduled to share their takeaways from the event.
The meeting will begin at 6 p.m. in the Lynnwood City Hall Council Chambers, 19100 44th Ave. W., Lynnwood. You can see the complete agenda here.
Visit lynnwoodwa.gov/Government/City-Council/City-Council-Meetings for information on streaming or joining the meeting live.