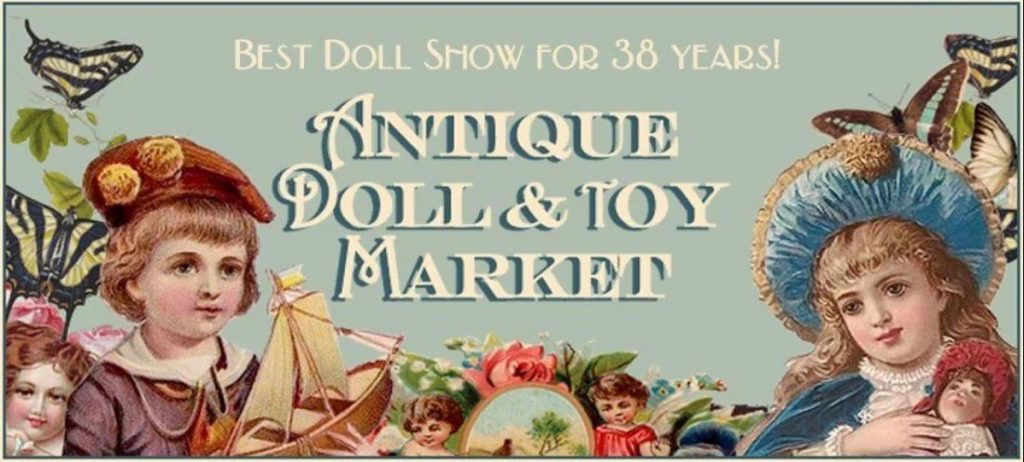 Shop Antique Dolls & Toys
Sunday, Nov. 10, 11 a.m.
The Embassy Suites by Hilton on 44th Avenue West is going to be hosting a delightfully unique event this Sunday beginning at 11am.
For the better part of the day, visitors will get to enjoy the array of local antiques, whether it be for a personal collection, or gifting this holiday season.
Available at the event will be Mid-Century Modern dolls, old teddy bears, toys, wigs, shoes, accessories, dollhouse miniatures, paper dolls, clothing, furniture, and antique ephemera, to name a few things.
Obviously, the selection is one-of-a-kind, so an early arrival is highly encouraged. Bring your friends and family, and have a great Sunday!
Meet & Greet With Douglas W. Margeson
Saturday, Nov. 9, 1 p.m.
Local author Douglas W. Margeson will be signing copies of his book, Gazing at the Distant Lights, this Saturday at 1 p.m. at the Barnes & Noble in Alderwood.
A coming-of-age story about a young man in college during the 1960s,Gazing at the Distant Lights is set right here in Washington. Eighteenn-year-old Tom is attending Seattle Pacific, begrudgingly, and he can't help but stand out from the ultra-conservative, bizarre culture surrounding him.
But that's the least of his worries. Between meeting a girl, struggling with money, and discovering how greed changes people, Tom is the lens in which the 1960s is really combed over for magic, nostalgia, and truth.
A perfect book for anyone who's ever felt out of sorts, or hoped for something better even if they can't define it, Margeson's signed copy might make the best gift of the holiday season.
To learn more about Margeson, please visit the Barnes & Noble website.
Yoga: Make It A Family Thing
Saturday, Nov. 9, 3-3:45 p.m.
If you've been looking for more things to do as a family, here's a fantastic idea: yoga. It's fun, creative, keeps you flexible so you can sprint after your children more effectively, and it's sure to keep everyone focused on something productive for 45 solid minutes.
What more can a parent ask for?
This Saturday at Lynnwood Library, there is a free introduction to yoga for anyone who wants to join. Taking place from 3 to 3:45 p.m., you and yours can bond, learn together, and work on teamwork.
You'll also learn more technical things, such as breathing and mindfulness, as well as partner and group poses―perfect for a fun family outing that promotes learning and wellness.
Despite all the yoga poses you can expect, no experience is necessary. The class is focused on beginner-level yoga, approachable by adults and children alike. Just bring your mats (if you have any), and wear comfortable clothing you can really move in.
Assuming you do not have mats, there will be limited quantities provided at the beginning of the class, so be sure to arrive early and ask for theyoga class. The library is quite large, but events take place in a designated area, so make sure to ask at the front counter for directions.
— By Jennifer Mendez
Jennifer Mendez is a content creator and Lynnwood resident who specializes in copy, graphic design and photography for her clients. Whenever she's not creating something, she's exploring new places to eat in the area. If you would like your event listed in Lynnwood Lifestyles, contact Jenn at freelancebyjenn@gmail.com.