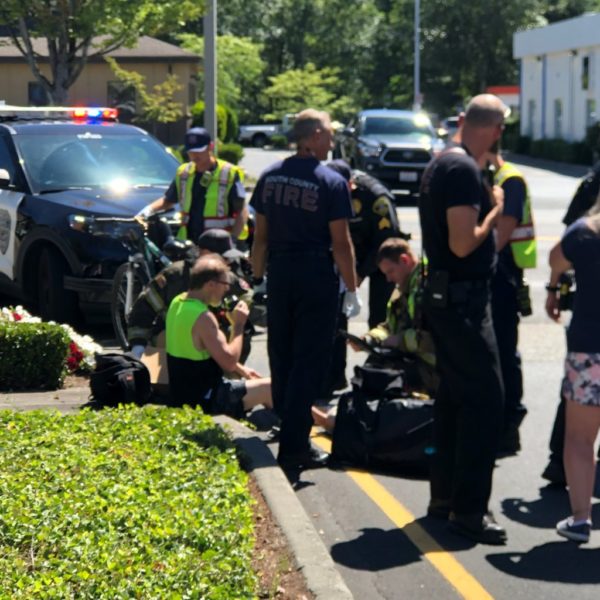 A bicyclist suffered minor injuries after he collided with a sedan attempting to enter the Lynnwood Barnes and Noble parking lot Friday afternoon.
According to Lynnwood police, the crash occured at approximately 2:15 p.m. Friday as the male cyclist traveled downhill on a sidewalk adjacent to 196th Street Southwest. South County Fire transported the bicycle rider to Swedish Edmonds Hospital.
Lynnwood police who responded to the scene have not yet released information regarding which party was at fault.