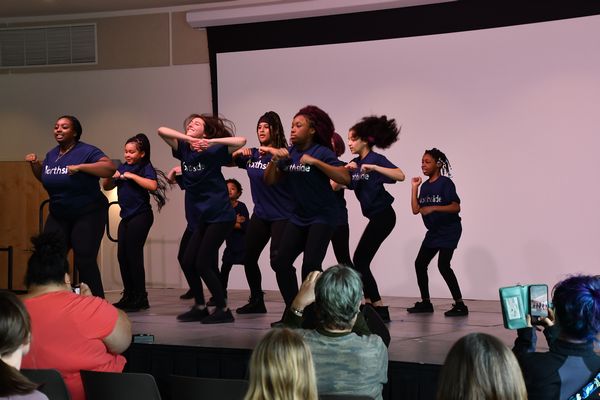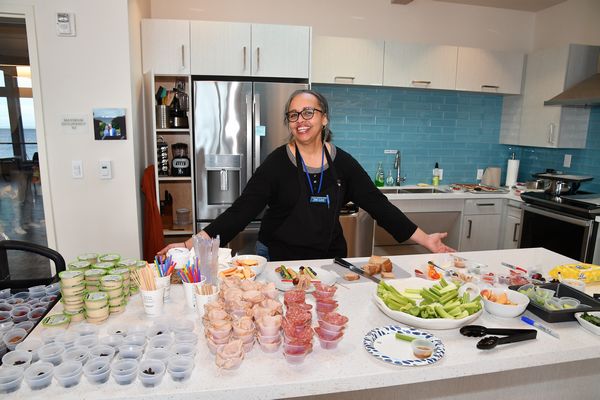 For the fifth straight year, the Edmonds-based Lift Every Voice Legacy (LEVL) joined hands with the community to celebrate the message and dream of Dr. Martin Luther King Jr. Formerly held at the Edmonds Center for the Arts, this year's morning and evening programs were scheduled at the Edmonds Waterfront Center (EWC).
The free morning program — aimed at families and children — attracted an estimated 500 participants who filled the Waterfront Center to enjoy a potpourri of stage performances, workshops, food samples and arts and crafts activities.
Donnie Griffin, LEVL founder and president, was on hand to greet participants.
"I am humbled by the community's continuing support of this event and Dr. King's legacy," he said.
"This is the first year the event has been held at the Waterfront Center, and we've filled every room," added the center's CEO, Daniel Johnson.  "I'm so proud that our facility can serve as the venue to bring the community together and keep Dr. King's dream alive."
The event is produced in partnership with the EWC, with major funding from the Hazel Miller Foundation.
— Story and photos by Larry Vogel