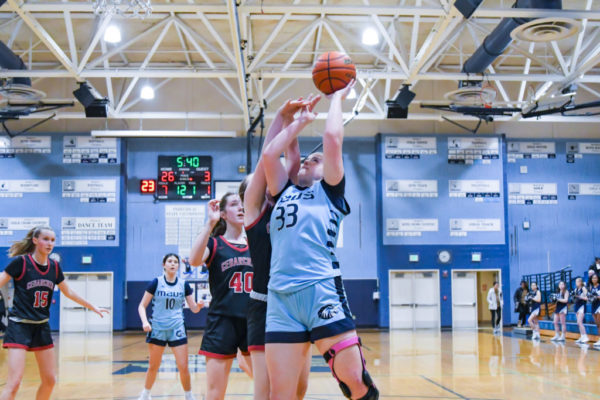 On senior night Friday in The Stable at Meadowdale High School, the ninth-ranked Mavericks girls basketball team dominated Cedarcrest, racing out to a 26-1 lead before the Red Wolves scored their first basket with 6:43 to play in the second quarter. Meadowdale cruised to an easy 50-point win, 70-20.
Senior Jordan Leith led Meadowdale with 14. Gia Powell added 13 and Mia Brockmeyer pitched in 12.
Meadowdale improves to 11-4 in league play, 15-5 overall. The Mavs' next game will be the opening game of the District tournament on Wednesday night, Feb. 8 at Meadowdale High School. Currently, the Mavericks are in the fifth spot of the conference and await the team that finishes 12th.
— Story and photos by Scott Williams