A few local updates:
First, head to Nothing Bundt Cakes in Lynnwood to celebrate their grand opening with community events including a day to support the Lynnwood-based Project Girl Mentoring Program. Here are the details:
Grand opening events
Friday, Feb. 24
10 a.m.-7 p.m. – Project Girl Mentoring Program Benefit Day – 20% of sales will be donated to Project Girl, an organization dedicated to fostering the advancement of young women of color to make positive life choices and to maximize their authentic potential.
4 p.m. – Ribbon cutting with the Lynnwood Chamber of Commerce
Saturday, Feb. 25
10 a.m. – Free Confetti Bundtlets! (one per person, while supplies last)
Nothing Bundt Cakes is located at 19620 Highway 99, Suite 110 and is open Monday through Saturday from 10 a.m. to 7 p.m. The cakes are baked in-house and are made with the finest ingredients, including real eggs, butter and cream cheese, in 40 unique designs and 10 delicious flavors.
Second, FeedMeHospitality Group (FMHG) will be be donating 10% of all sales from their restaurants Bar Dojo, Salt & Iron, Mar-Ket and Fire & the Feast to World Central Kitchen for a fundraiser on Wednesday, Feb. 22. FMHG announced its new partnership with World Central Kitchen, to help bolster the great work they do around the world in disaster relief and preparedness — particularly for Syria and Turkey right now. You can help by donating to their World Central Kitchen team page.
In addition, FMGH is holding a food drive for the Foundation for the Edmonds School District's Nourishing Network until the end of February. You can drop off canned goods at any of their Edmonds locations. Tag @feedmehrg in a photo showing your donation to be entered to win an assortment of Feedme gift cards. Owner hubert Ho says, "While we hope never to have a disaster in the area, our over 400 team members of chefs, service staff, and event professionals stand ready to provide regional assistance in the PNW."
~ ~ ~ ~
Pok Pok Thai Kitchen opened about a month ago in Edmonds' Westgate neighborhood in the space formerly occupied by Amata Thai Cuisine, which still has a location in Lynnwood but closed its Edmonds location during the COVID pandemic. The interior is serene and the tables are spread out if you are worried about eating in. While the restaurant was almost empty when we dined on a Saturday evening, they seem to be doing a very brisk takeout business. This is the first restaurant for chef/owner Nutchaya Yo, who is originally from Bangkok. The menu offers typical Thai cuisine but also serves a variety of signature dishes. There are plenty of dishes on the menu for vegans and vegetarians as well as those who are gluten-free.
We started off with an order of steamed Beef Dumplings ($9.95) served with fried garlic and a citrus soy dipping sauce. Although they are not made in-house, they were tender and delicious.
We tried their Signature Crab Fried Rice ($20.95). I was assured that it came with real crab and was delighted that there was a generous amount of crab included. It was a large portion and well-executed. My only wish is that it included more vegetables such as carrots, peas, cabbage, bell peppers and broccoli that seem to be included in the other fried rice dishes offered on the menu. It needed more vegetables!
The Red Curry with Prawns ($15.95) had a luxurious coconut-based sauce and included bamboo shoots, bell peppers and Thai basil. We ordered jasmine rice for this dish and it all quickly disappeared. With a spice level of "two peppers" (medium) it had a nice kick, but was not overwhelming.
Our last dish was the "Basil" entrée ($14.95), which featured chicken, green beans, onions, bell peppers and Thai basil. It was a nice accompaniment to the fried rice as the vegetables were perfectly cooked and added the missing piece in the fried rice.
The portions are modest and for our family of three we had a small amount of leftovers. Pok Pok serves wine and beer as well as a variety of traditional teas. Please think about having a meal or getting take out at this new Thai restaurant. Also, if you know of anyone looking for employment in the front of the house or in the kitchen, direct them to Chef Yo as they are looking for help.
Pok Pok Thai Kitchen is located in the Westgate QFC Plaza, 22814 100th Ave. W., Edmonds. For takeout, call 425-967-3467 or order online. Hours: Open Tuesday-Friday: 11  a.m.-3 p.m. and 4 p.m.-9 p.m. Saturday and Sunday: noon-9 p.m.
—  By Deborah Binder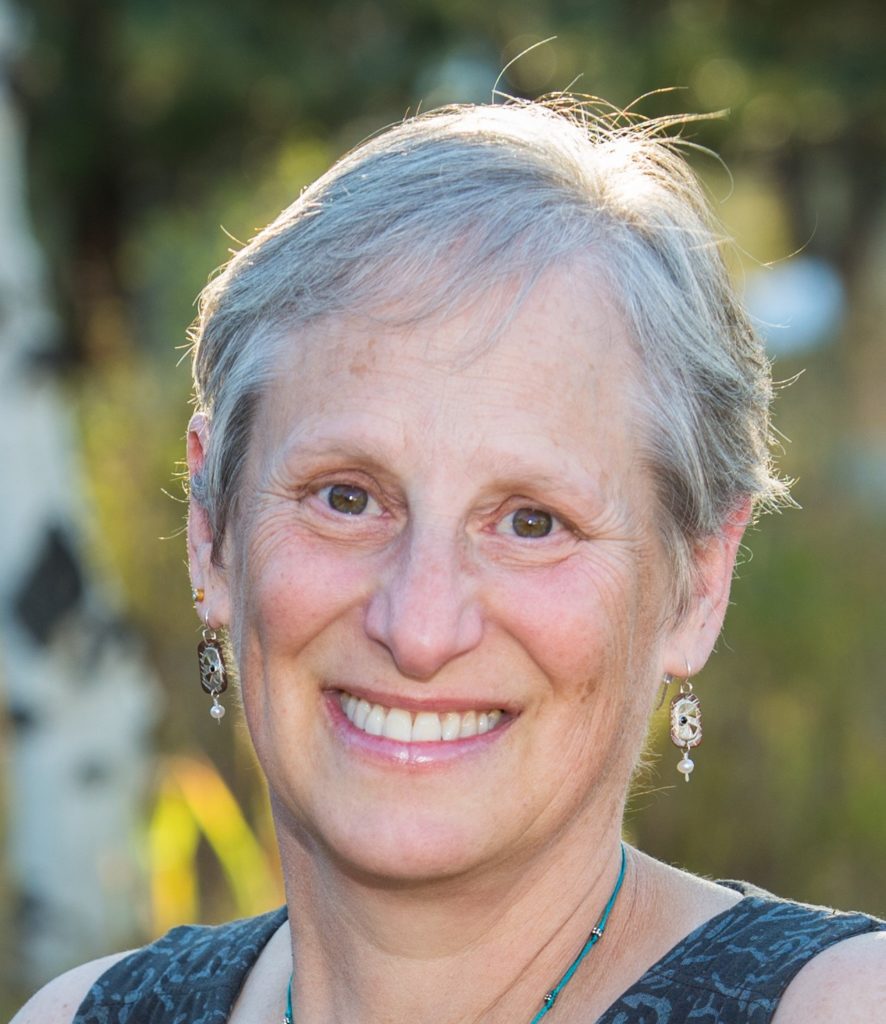 Deborah Binder lives in Edmonds with her family. She is "dancing with N.E.D." (no evidence of disease) after being diagnosed with ovarian cancer in 2009. She is a foodie who loves to cook from scratch and share her experiments with her family and friends. She attended culinary school on the East Coast and freelances around town for local chefs. Her current interest in food is learning to eat for health and wellness, while at the same time enjoying the pleasures of the table. As Julia Child once said, "Everything in moderation including butter." Deborah can be contacted at jaideborah@yahoo.com.