It's no secret that kitchens are one of the most popular spaces in homes. If your kitchen is dated or no longer fits your lifestyle, you may want to consider remodeling. An upgraded or modern kitchen also can increase the value of your home. According to Zonda's recent Cost vs. Value Report, home owners who invest in a minor kitchen remodel are likely to recoup more than 71 percent of their investment. A new kitchen for your home doesn't have to be a hassle if you plan your project well. Consider the following steps to help you prepare for a kitchen remodel this year.
Prioritize Needs and Wants
The best place to start is to determine what kitchen style and features best suit your needs. Have you started cooking since the pandemic or inviting more people to your home to entertain? Experts recommend making a list of your new kitchen priorities. A recent survey by the National Association of Home Builders (NAHB) of  prospective and recent home buyers found that more than 70% of buyers wanted a table space for eating (78%), a central island (77%) and drinking water filtration (76%).
Make sure to include all the kitchen features on your list, including storage preferences, appliances, types of materials and lighting. A list will help you stay on track to achieve your kitchen remodel goals and stay within your budget.
Set a Budget
After you have a general idea of what you need for your new kitchen, outline the cost associated with your project. The larger the scope of your kitchen remodel, such as knocking out walls to gain additional square footage, the increased chances your renovation may take extra time and money. If you work with a professional contractor, they will have contacts to help you secure the best prices on materials and labor. In addition, a conservative budget will give you the cushion you need if the project has unexpected expenses.
Kitchen remodeling frequently involves problem solving, such as maximizing your existing space or strategically building storage. A professional remodeler can help home owners manage such challenges and meet their needs while staying within the budget.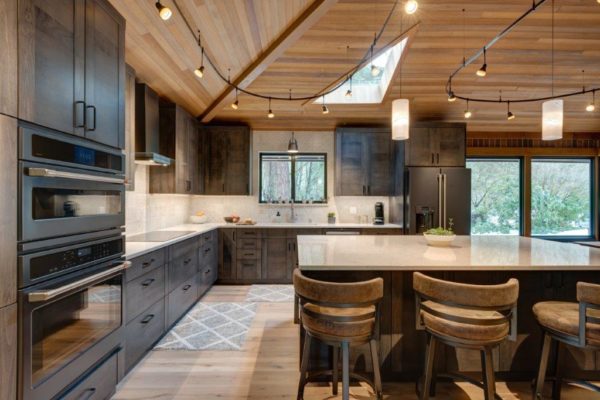 Find a Qualified Remodeler
Hiring a professional remodeler is more than just paying for labor and materials. A qualified remodeler has experience with project-related items such as building codes, permits, safety, and cost estimates and has the necessary tools and equipment to get the job done. Professionals also have a network of suppliers and subcontractors to ensure the work on your home is executed properly.
A new kitchen can be rewarding with the proper planning and partnership with a qualified professional.
To learn more about kitchen remodeling and speak with a local trusted remodeler, like Irons Brothers Construction, Inc., visit the Northwest Remodeling Expo Jan. 20-22 at the Seattle Convention Center. For more information and complimentary tickets ,email office@ironsbc.com.
— By Joseph Irons, President
Irons Brothers Construction, Inc.