Kraków is one of those cities that captures your imagination immediately. Fairy-tale turrets and winding medieval streets in its Old Town…a Renaissance Royal Castle…Gothic churches with exquisite interiors…lively restaurants and historic haunts — Kraków offers both history and culture little-visited by American tourists.
The city is located in Poland's south near the Czech Republic border in Central Europe. While the second-largest city in Poland, Kraków draws visitors mainly to its historic old section. Nearby is the former Nazi concentration camp of Auschwitz-Birkenau.
Largely undamaged by the two World Wars, Kraków's Old Town (Stare Miasto) has an authentic, medieval character worthy of its UNESCO World Heritage designation. Kraków was the center of regional trade beginning in the 10th century and the capital of Poland between the 11th and 16th centuries. Today it is a vibrant city focused on cultural arts, music and film events.
Landmark Wawel Hill lies just south of Old Town, linked by the popular Grodzka shopping street. Wawel has been the seat of bishops and kings: its cathedral dates to the 14th century and the Royal Castle to the early 16th century. The castle is one of the most magnificent Renaissance residences in Central Europe. It was home of Polish kings until the capital was moved to Warsaw in 1596. However, kings continued to be crowned and buried in Wawel Cathedral for two more centuries.
I loved wandering through Kraków's Old Town cobbles on foot but also rode a golf cart to cover more ground seeing key sights. Yes, golf carts actually worked well in the narrow, cobbled streets. However, it seemed like a time-warp experience to view centuries of Gothic, Renaissance, and Baroque architecture while tootling around in a tourist golf cart.
Kraków has a well-preserved medieval core ringed by beautiful Planty Park and remnants of the city's ancient walls. Its heart is Rynek Główny, the largest medieval market square in Europe. Once coronation ceremonies for Poland's royalty were held here.
Historic Cloth Hall sits in the middle of Rynek Główny, a trading market for more than 700 years. The Renaissance-era building now features local arts and crafts. On the top floor is the Gallery of 19th Century Polish Art, part of the National Museum.
Beneath Rynek Główny is the fascinating Rynek Underground Museum, which you enter at one end of the Cloth Hall. Interactive and multi-media exhibits, plus holograms, bring its archeological discoveries to startling life. The medieval Book of Crafts illustrates such things as chainmail making, while medieval beauty regimens tout dog and pork lard to make ladies' skin softer… and hedgehog excrement to make their skin more fashionably pale. Gentlemen wore "cracowes," long, pointed-toe shoes that could actually make walking difficult but gratified their vanity.
Rynek Główny is also dominated by St. Mary's Basilica, a 14th-century Gothic church with two contrasting steeples. The taller one was extended in the 15th century to act as Kraków's watchtower. The church boasts the world's largest Gothic high altar, stunning interior paintings and exquisite stained glass windows.
Kraków's Jewish heritage lies in Kazimierz, the former Jewish quarter just south of Old Town, and Podgórze, an enclosed ghetto during World War II. Kazimierz is now a wonderful, walkable neighborhood with many small restaurants, cafes and bars among historic synagogues and Jewish cemeteries. Plac Novy was a fun discovery – in this small marketplace, a circular building features food stalls serving zapiekanki. This grilled baguette is Kraków's trademark, open-faced sandwich, topped with your choice from over 20 ingredients. It's as popular as the pierogi dumplings found everywhere.
Podgórze was much more sobering. The Nazis literally walled off this part of Kraków in 1941 to create a Jewish ghetto. Originally 3,000 people lived in Podgórze; about 18,000 Jews were then forced to reside there, with many families sharing apartments and even single rooms.
Many Jews were then deported to concentration camps — or if they were employed by Oskar Shindler's factory as "essential workers," possibly survived. German industrialist Schindler saved more than 1,300 Jews from the Nazis. This was documented in the 1982 book Schindler's Ark by Thomas Keneally and the 1993 movie Schindler's List.
Take a tour of Shindler's factory to learn this story through original documents, radio and film recordings and photographs. The factory is now part of the Historical Museum of Kraków and features the exhibition "Kraków Under Nazi Occupation 1939-1945." The fate of the Jewish population is the major theme, but you also learn how the rest of the city's citizens were impacted.
A short distance from Kraków is Auschwitz-Birkenau, two adjacent concentration camps where an estimated 1.1 million people were killed by the Nazis. Most were Jewish, but thousands of Polish political prisoners, Roma people and prisoners of war also died. The site is a grim reminder of Nazi atrocities.
Here many prisoners died of malnourishment, overwork in unbearable conditions or torture. More were gassed with the pesticide Zyklon B and then cremated in ovens, Jews especially in Hilter's "Final Solution." Seeing roomfuls of cooking pots, shoes and suitcases taken from prisoners when they entered Auschwitz illustrates the enormous scale of this mass extermination – more so than seeing the empty gas chambers and cremation ovens.
Since gaining independence from Soviet occupation in 1991, Poland has flourished with a Western-style, democratic political system. It joined NATO in 1999 and the European Union in 2004, although it retained its zloty currency rather than use the euro. For me, Kraków was a glimpse of Poland's best progress while thoroughly retaining the medieval character that defines this city.
Resources: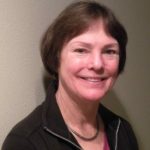 — By Julie Gangler
Julie Gangler is a freelance writer who has worked as a media relations consultant for the Snohomish County Tourism Bureau. She began her career as a staff writer at Sunset Magazine and later was the Alaska/Northwest correspondent for Travel Agent Magazine.